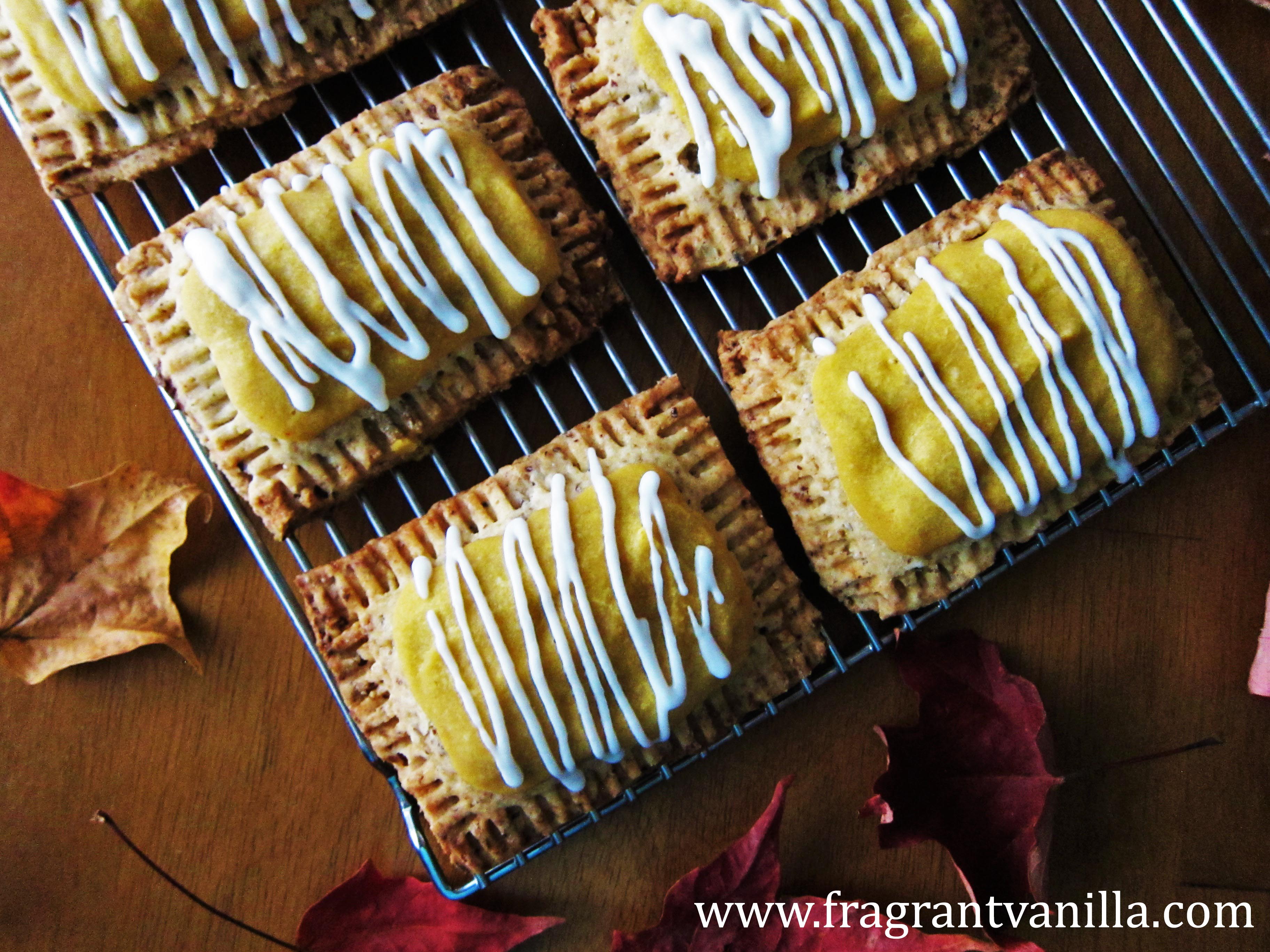 Vegan Pumpkin Pie Pop-Tarts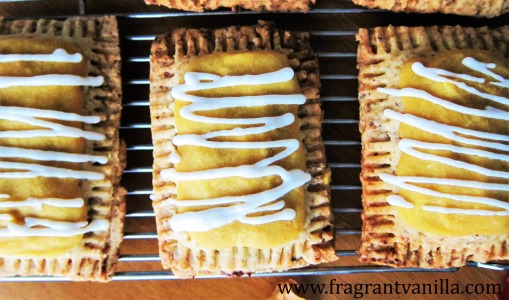 When Eric and I were walking through Target last week, some pumpkin pie pop tarts caught my eye. Now mind you, I have never really liked pop-tarts, I always thought they tasted sort of fake and not anything like real pastry with overly sweet filling.  The only ones I would tolerate were the cinnamon flavored.  But for some reason, seeing these ones at the store made me want to make home made ones.  I have been telling myself for years I should make home made pop tarts but have never gotten around to it.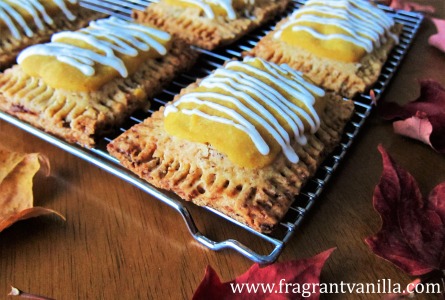 But this week I finally stopped putting it off and did it.  I knew I could make them way more delicious than the store bought ones.  Because these would have real pie crust not that fake stuff.  No, these are not low fat, but I would never eat a pop-tart for breakfast anyway...so that is not a problem.  To me this type of stuff is dessert.  I think I wanted to make them because there is just something I love about having your own individual pie, and pop tarts are sort of like hand pies.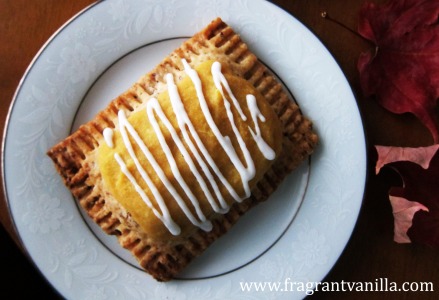 I filled them with something that tasted just like my usual pumpkin pie filling, a simple mixture of just pumpkin, coconut sugar and spices and it was just perfect when wrapped in the rich dough.  I topped them off with a sweet pumpkin glaze, and these were the best darn pop-tarts I have ever tasted!  If they had tasted like this when I ate them as a child I would have had them for breakfast every day.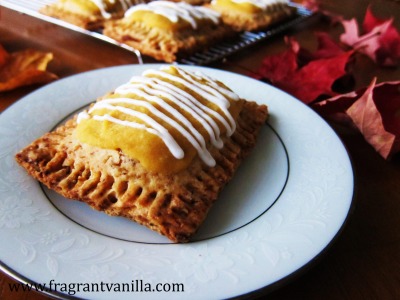 Vegan Pumpkin Pie Pop Tarts
Makes 10
Crust:
2 1/2 cups all purpose gluten free flour
1/4 cup coconut sugar or maple sugar
1/2 tsp sea salt
3/4 cup coconut oil in its solid state
about 6-7 Tbsp cold water
Filling:
2/3 cup pumpkin puree
1/4 cup coconut sugar
1 tsp pure vanilla extract
1 tsp ginger
1 tsp cinnamon
1/8 tsp nutmeg
1/8 tsp cloves
pinch sea salt
Glaze:
3 Tbsp coconut butter, warmed to liquid
1 Tbsp pumpkin puree
1 Tbsp maple syrup
pinch sea salt
3-4 Tbsp filtered water or as needed
To make the crust, in a large bowl, mix together flour, sugar, sea salt, and spices. Cut in coconut oil with a pastry blender or 2 knives until it is in pea sized pieces. Mix in  just enough water to create a smooth dough that holds together but isn't too sticky. Add more water if needed, and knead slightly until a smooth dough is created. Roll out into a rectangle using floured parchment underneath and floured rolling pin. Cut into 10 rectangles. Preheat oven to 375F degrees. To make filling, mix together all ingredients. Spoon the filling onto half of the prepared little crust pieces (leaving a little boarder), and cover with the top pieces of dough (I used a small spatula to carefully move them), pressing the edges and crimping with a fork. Bake for about 30 minutes until the crusts are starting to brown lightly. Remove from oven and let cool on a wire rack until warm.
Whisk glaze ingredients together until smooth (adding more water if too thick, you want it to be pourable).  Spoon some of the glaze over each pop tart, and smooth it out to cover the top. Let set before serving.

(Visited 54 times, 1 visits today)