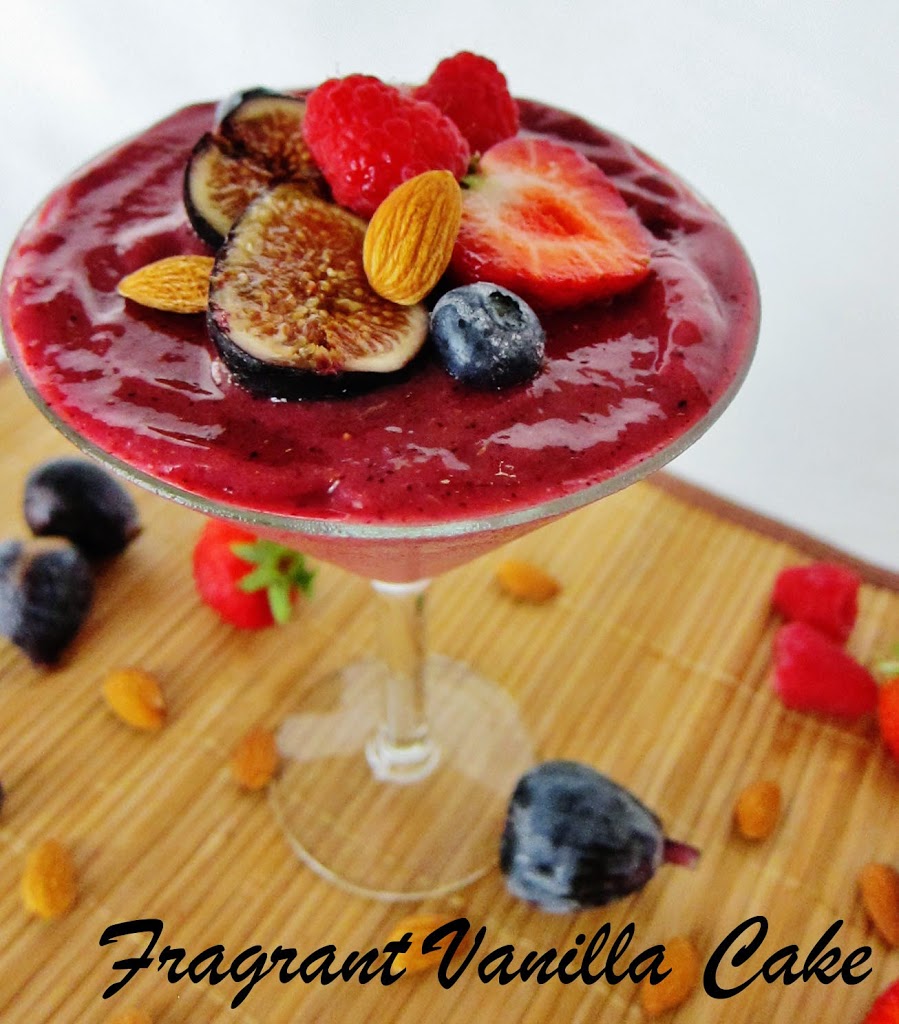 Energizing Fig Berry Almond Smoothie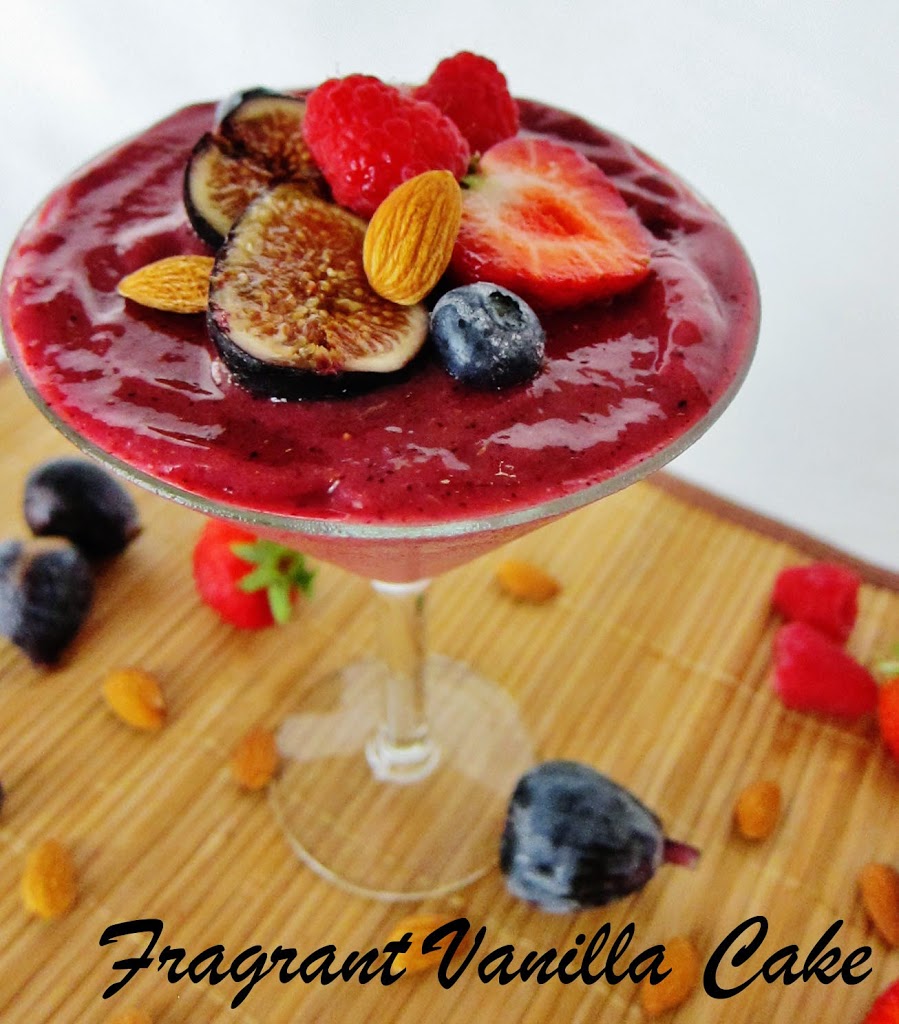 I can never say no to fresh figs. They are little gems that I only can get for a small portion of the year and when I do, I pounce on them. Usually I eat them with a raw nut cheese, or make a tart, but this time some ended up in my smoothie with fresh berries. I had experienced a character building run (having tummy troubles and it being an especially hot, humid day), and I decided that I needed something a little special in my smoothie. To me figs are special. I usually use more common things in my smoothies since it will be blended up anyways, but I wanted something different. I added in some almonds as well for the heck of it since I love them with figs. It was wonderful. Honestly I went to my happy place as I relaxed and enjoyed it. I have decided that figs should be added to my smoothies more often.
Energizing Fig Berry Almond Smoothie
Serves 1
Smoothie:
2 cups frozen mixed berries (I used raspberries, strawberries and blueberries)
about 4-6 fresh mission figs
1 cup frozen bananas, cut into pieces
1 tsp pure vanilla extract
1 Tbsp raw almond butter
1 scoop raw vanilla protein powder (optional, I used Garden of Life brand or Sunwarrior Blend)
1/2 cup raw almond or hemp milk or coconut milk
stevia to taste (optional, or your choice liquid raw sweetener)
For the smoothie, combine all ingredients in a blender and blend until smooth, using the tamper to press the mixture into the blades. Pour into a a glass and enjoy!