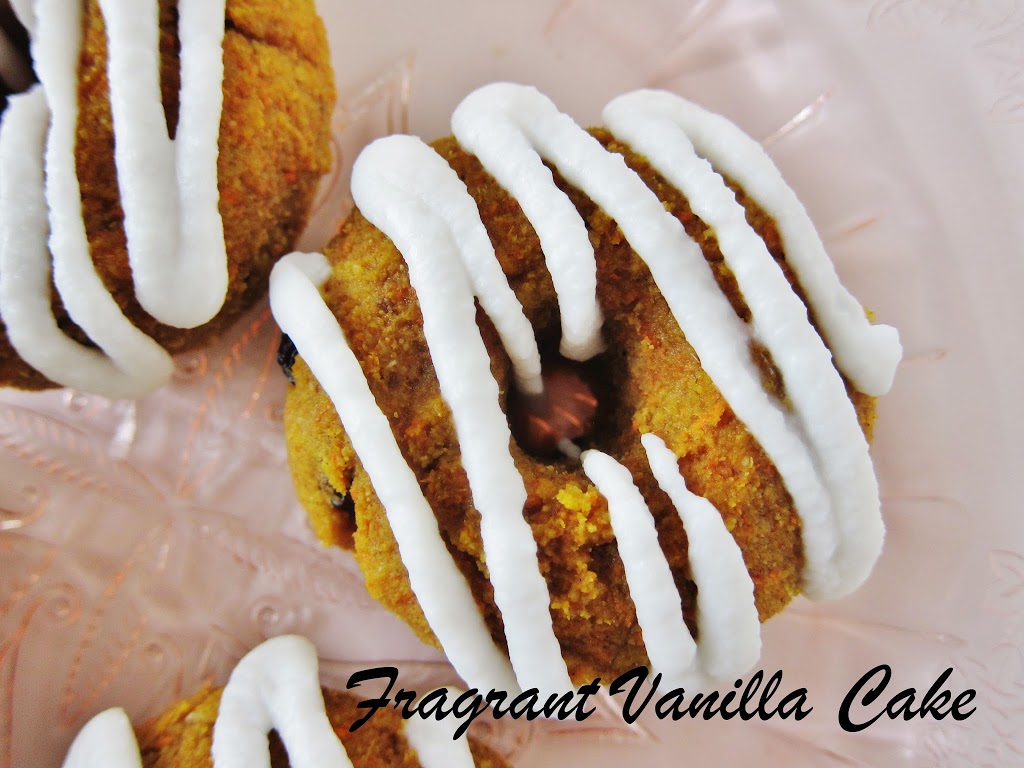 Raw Carrot Cake Doughnuts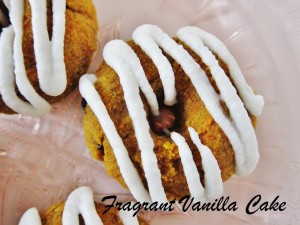 I have been wanting to make raw carrot cake doughnuts for about a month now, and things kept getting in the way. But no more! They happened yesterday in my kitchen.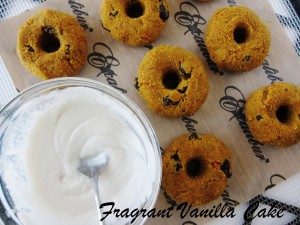 The thought of a carrot cake doughnut hybrid intrigued me, I love carrot cake and I love raw doughnuts so why not marry them?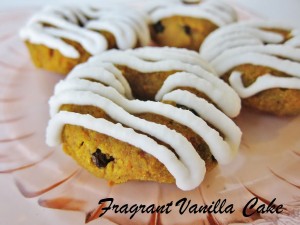 I made a nut free, sweet, spiced carrot cake base with plenty of ginger and it was so good I could not stop sampling it! It is a wonder enough doughnuts made it into the dehydrator to be finished (but I had to have something to share with you all). I stirred in some raisins I had dried myself because I always add raisins to my carrot cake.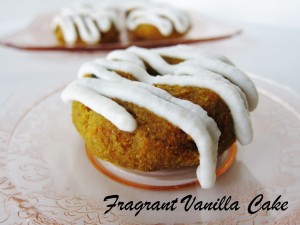 I was so excited about them because they smelled so good while drying and it was such a lovely aroma to wake up to! I drizzled them with a vanilla coconut butter glaze and it was perfect! They were so delicious, and it was wonderful to have my cake and doughnut in one!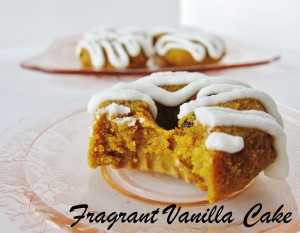 Raw Carrot Cake Doughnuts
Makes 8

Doughnuts:
1 1/2 cups raw sprouted buckwheat flour
3 cups raw

coconut flour

(do NOT use store-bought!)*
1/4 tsp sea salt
1 Tbsp cinnamon
1 tsp cardamom
1/2 tsp nutmeg
2 tsp pure vanilla extract
2 cups shredded carrot, divided
1 inch piece fresh ginger
12 medjool dates, pitted (soaked in filtered water for 30 minutes if not soft, then drained)
2 Tbsp raw coconut nectar
1/2 cup raisins (optional)
Glaze:
1/2 cup

raw coconut butter

, warmed to liquid
1 tsp pure vanilla extract
2 tsp raw coconut nectar or raw agave nectar (stevia would even work, just a few drops)
Filtered water as needed
Combine buckwheat flour, coconut flour, sea salt, cinnamon, nutmeg in a bowl and whisk together until and set aside. To a food processor, add the dates, vanilla, 1 1/2 cups carrot, ginger and coconut nectar to the processor and process until pretty smooth. Add the dry ingredients back and process until smooth and well incorporated. Add the remaining 1/2 cup carrots and pulse to blend. Mix in raisins.
Shape the batter into 8 doughnuts (it will be sticky, just be careful) and place on a dehydrator sheet. Dry for about 14 to 16 hours at 115F (until they are cake consistency but still a little moist in the centers), then remove from the dehydrator and place in the fridge to cool.
For the glaze, combine all ingredients in a small bowl except water and stir to blend (it may get a little clumpy, but the water will fix it). Slowly add a little water until it is a glaze consistency, stirring until smooth. Drizzle over the finished doughnuts, and then place in the fridge for about 5 minutes to set the glaze. Enjoy!
*I say not to use store bought coconut flour because it will affect the flavor and quality of the finished product. I find it too dry (it soaks up all the moisture in the doughnuts), and most of it has an off flavor to me (it tastes toasted) that I do not care for. You can make your own coconut flour in about 30 seconds or less in a high speed blender. See how here: https://www.fragrantvanilla.com/p/helpful-things-for-recipes-on-this-blog.html
(Visited 129 times, 1 visits today)