Raw Coffee Cream Truffles
I had some coffee cream left over from a dessert, and not being able to justify simply eating a bowl of it I thought I would put it to better use and make it into something sharable that would be appreciated...truffles!  Because who doesn't love truffles?!  Especially ones that can be eaten with your coffee.
I admit I am not a coffee drinker myself anymore, but I can imagine they would be.  Creamy and cool in contrast to the hot coffee, and a whole lot more sensible than eating something like a whole sugary scone if you wanted something a little sweet.
They were delicious on their own, creamy and sweet with just the right amount of coffee and the richness of dark chocolate to cover them.  I know it is summer, but if you save this recipe for Valentine's day and make them for your coffee loving sweetheart they will be impressed.  Or, make them now as a I love you and I am thinking of you sort of thing, because those type of gifts are always welcome!
Raw Coffee Cream Truffles
Makes about 2 dozen
Filling:
1 1/2 cups raw cashew pieces (soaked)
1/4 cup filtered water
1/4 cup raw coconut nectar or maple syrup
1/4 tsp sea salt
2 teaspoons vanilla and seeds of half a vanilla bean
1 Tbsp coffee extract
1/4 cup raw coconut oil (warmed to liquid)
Chocolate:
1/2 cup raw cacao powder
1/2 cup raw coconut oil
1/4 cup raw coconut nectar or maple syrup
a pinch of sea salt
For the filling, in a food processor, combine the cashews, water, coconut nectar, sea salt, vanilla, and coffee extract and process until smooth. With the processor running, add the coconut oil and process another minute until well incorporated.  Pour into a bowl, and place in the freezer until firm, but scoopable.  Scoop some of the cream out of the bowl by the heaping Tbspful and form into balls.  Place on foil, and once they are all rolled, place back in the freezer to harden.
Meanwhile, make the chocolate. In a bowl, whisk together the cacao powder, coconut oil, coconut nectar, and sea salt until smooth.  Allow to set until the mixture cools and thickens slightly.
Dip the filling balls into the chocolate and place on the foil.  Once they are all dipped, place them back in the freezer to set completely.  Enjoy!  Store extra in the freezer.
Also...Be sure to check out these recipes of mine at Veg News Magazine!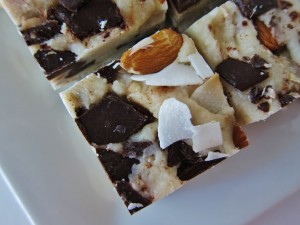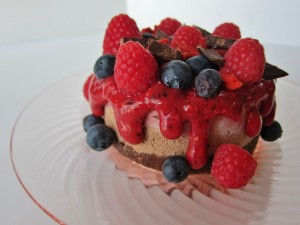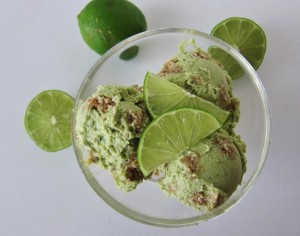 (Visited 32 times, 1 visits today)